Alaska Military Moving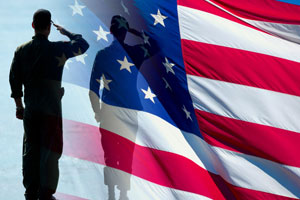 Allied Alaska is committed to making government and military moving safe and easy for military personnel, government civilian agencies and their relocating families. We provide military, civilian government and corporate customers with superior domestic and international moving services, as evidenced by the countless moves we handle every year. Through Allied Alaska's partnership with Allied Van Lines, we have the scope necessary for all of your military or government moving needs.
Government and Military Moves from the Experts
We will work tirelessly to stand behind our pledge of performance. This dedication to superior quality, friendly service is the key to our success. This is the basis on which we train all of our personnel, run our business and offer our skills to you, our valued military and government customers. At Allied Alaska, we understand how to handle the difficult details and assume responsibility for every aspect of each government and military moving program. Our team is well known for its experience, training and focus on customer satisfaction.
Trusted, Worry-Free Government and Military Moves
From our highly trained movers to our skilled team of military and government support personnel, we are in charge of high-quality government and military moving services, while keeping your informed every step of the way. Contact us today to learn more about our military and government moving services, or fill out an online request form right now for your FREE moving estimate.
Personal Procured Moves (DTY)
Allied Alaska has the experience and ability to guarantee that any PPM is completed safely and properly for members opting to move themselves. Call us for guidance, advice and assistance if this is your preference.
For more information about the services we provide, call us today at 888-995-3331.