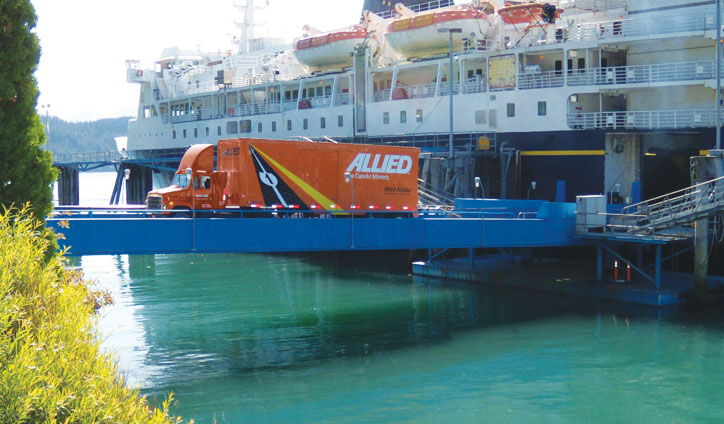 For your local, long distance or international moves, we are the Alaska Bush movers who are trusted by the residents of the Alaska Bush. Whether we are relocating a business to Anchorage or a family to Juneau, Allied Alaska is the superior provider of commercial and residential moving services. We offer Alaska Bush unmatched relocation and storage services at competitive prices. Click on the links below for more information.
Household Moving: We are experienced at handling many different household relocations that vary with their size and scope. Trust our professional movers to handle your local, long distance or international move.

Commercial Moving: We are the experts when it comes to moving your office comprehensively and efficiently. We will work tirelessly to ensure that your move is timely for your company while reducing your overall downtime throughout the move.

Specialized Moving: Every move is unique, and some moves require even more of our attention. Our movers and staff are well-versed at handling your high-value goods, hotel moves and your logistics management.

Storage: For the storage of your household possessions or company's documents and records, choose Allied Alaska. Our many storage facilities are spacious, climate-controlled and cost-effective for all of your storage needs.
Alaska Bush Moving Company
Looking for more information about our capabilities as Alaska Bush movers? Get in touch with Allied Alaska today to talk with one of our dedicated professionals about your future relocation or storage needs. Request your FREE estimate today from your Alaska Bush moving company of choice by filling out our quick request form right now!
For more information about the services we provide, call us today at (888) 995-3331.