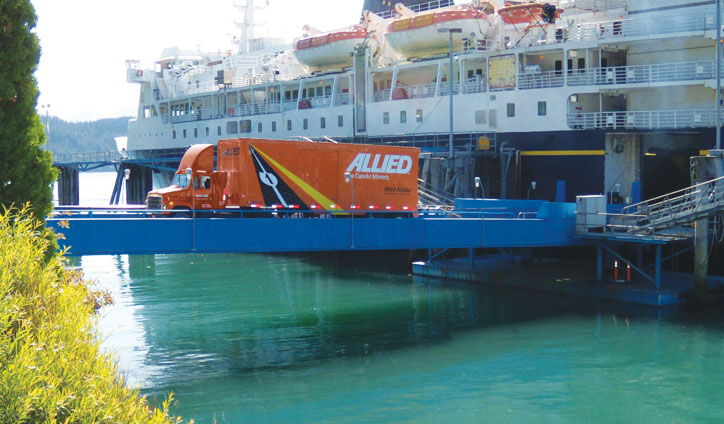 Looking for Juneau moving companies? Look no further than the Juneau movers at Allied Alaska. We are trusted by the 31,000 residents of this capital city for all of their local, long distance and international relocations. Whether we are moving a local business across the state or a family to the continental United States, we are the Juneau movers that you can depend upon. Click on the links below to find out more about our moving services:
Household Moving: For a worry-free relocation with cost-effective prices, we are the household movers to choose. We understand how much your valuables mean to you. Our movers will treat you and your belongings with the utmost care.

Commercial Moving: When it comes to moving your office, we are unparalleled in our ability to provide an economical and efficient solution that will minimize your company's downtime. We always have the best interests of your business in mind for your commercial move.

Specialized Moving: We understand how much your valuables mean to you, no matter what they are, we have your move covered. Let us handle the transport of your high-value goods with our specialized moving services.

Storage: Need short- or long-term storage for your items or documents? Trust Allied Alaska's two spacious Juneau warehouses.
Movers Juneau - Moving Company Juneau
Looking for more information about our capabilities as Juneau movers? Get in touch with Allied Alaska today to talk with one of our friendly professionals about your upcoming relocation and storage needs. Request a FREE estimate from your Juneau moving company of choice by filling out our quick request form right now!
For more information about the services we provide, call us today at (888) 995-3331.