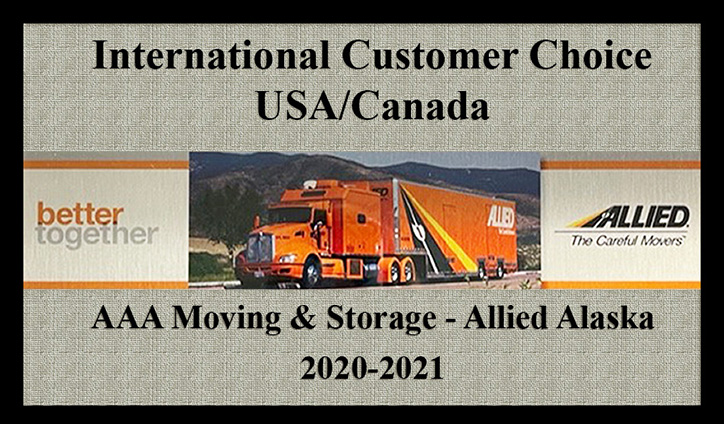 In 1995, Allied Alaska established its very own International Division. This International Division handles all of our shipments that travel throughout our international network. The establishment of our international division allows us to control relocations throughout the world in the same manner, and with the same thoroughness, in which we control intra-Alaska and domestic moves. Our international division offers unmatched service to meet virtually any international moving requirement when it comes to commercial or household international moving.
As an independent International Forwarder, we are able to customize international relocations that meet your services needs. We are well-versed at handling the international relocation for both households and businesses. Our constant communications with air carriers and steamship lines provides you with the fastest, most comprehensive moving service available.
Alaska International Movers
When you choose Allied Alaska as your international movers, you can expect:
World-class, door-to-door service
Large, secure and modern warehouse facilities
An experienced staff, knowledgeable in all facets of international moving
Complete knowledge of customs documentation
Specialized export packing and crating
Would you like to find out more concerning our capabilities for international moving? Contact Allied Alaska today to speak with one of our dedicated professionals about your future needs for an international relocation. Request a FREE in-home estimate from your international movers of choice by filling out our quick request form right now!
For more information about the services we provide, call us today at 888-995-3331.