Alaska Corporate Relocation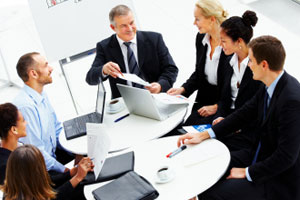 When it comes to corporate relocation, our number one priority at Allied Alaska is to provide you with a superior relocation for your employees. We will accomplish this through customized employee relocation programs that meet all of your business needs by following your important company policies, yet also caring for the specialized needs of your employees and their families. It is this balance of serving your business' needs and the needs of your employees that makes Allied Alaska the superior corporate relocation providers.
When it comes to corporate relocation, there are many different aspects to plan for and manage. This is why Allied Alaska provides employee relocation with a single-source contact. Your personal Move Coordinator will be there for you throughout the entire corporate relocation process, from the initial move-plan until the final invoicing.
Alaska Corporate Relocation
We will work within your budget and time constraints of your company while accommodating the relocation needs of your employees, whether they need storage or assistance with home sale or purchase overseas. We are a full-service corporate relocation company, ensuring the smooth, worry-free and cost-effective employee relocation - anywhere in the world.
Go with Allied Alaska for the best corporate relocation experience, whether you are moving one employee and their family intrastate or an entire staff across the county. Would you like to learn more about our capabilities for employee relocation? Get in touch with Allied Alaska today to talk with one of our friendly professionals regarding your corporate needs. Request a FREE in-home estimate from Allied Alaska by filling out our quick request form right now!
For more information about the services we provide, call us today at 888-995-3331.