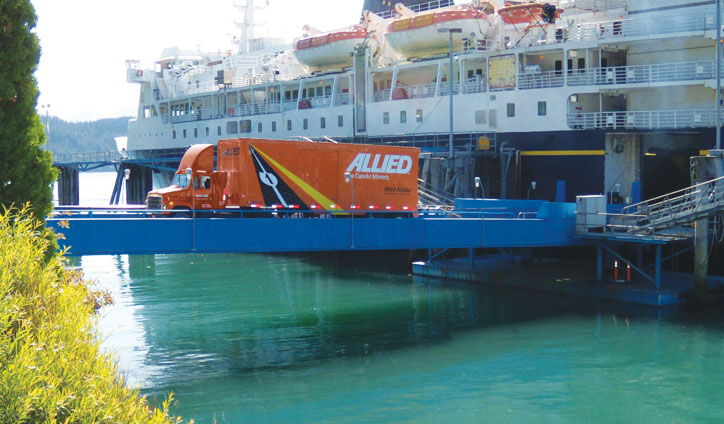 If you're heading to the Pacific Northwest, little is more important than making the transition as smooth as possible. With the help of the pros at Allied Alaska, you can get just the exact relocation experience you want for your move from Anchorage to Seattle. Since 1983, our moving experts have provided expert services that emphasize quality and affordability. As an agent of Allied Van Lines, we have the resources and network to relocate your household to anywhere in the United States. Trust in our expert BBB accredited and ProMover relocation services.
Moving to Seattle from Anchorage
Households of any and every size have depended on Allied Alaska as a source for reliable and personalized moving solutions. For your upcoming move to Seattle from Anchorage, work with one of our move coordinators today. You'll receive a free, in-home estimate of moving costs and create the perfect moving plan to accommodate your moving requirements. We offer a comprehensive range of dedicated moving services and benefits that can complete your move:
Stretch Wrapping of Sofas and Chairs
Professional Packing
Special Handling of Antiques
Supplies for Self-Packing
Custom Crating for Fine Art & Mirrors
Debris Removal
Comprehensive Valuation Protection
Containerized Storage Available
Anchorage to Seattle Moving & Storage
Are you in need of storage services for your relocation to Seattle from Anchorage? Inquire about our flexible and reliable storage solutions. We proudly offer short and long term storage solutions that keep your belongings protected in enclosed wood vaults until you wish to retrieve them. No matter the size of your storage need, we can accommodate you through our secure28,000 sq. ft. warehouse facility.
Anchorage to Seattle Movers
If you are moving from Anchorage to Seattle because of your employer, make your relocation as comfortable as possible with our employee relocation services. We'll work one-on-one with you to give you the moving experience you want while simultaneously working within the schedule, budget, and guidelines of your company.
If you're in need of reliable moving solutions for your upcoming relocation; contact Allied Alaska to get in touch with a moving specialist and learn more about our Anchorage to Seattle moving services. You can also our fill out our online form to request your free moving quote.