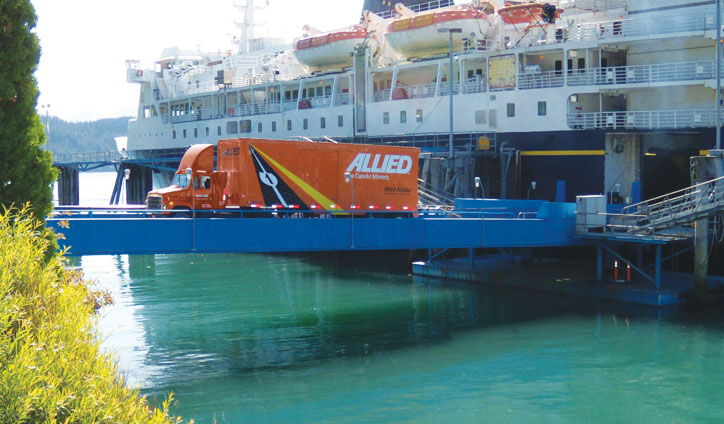 The warm weather and beautiful beaches are all the reasons you need for moving from Anchorage to San Diego. However, the logistics can be difficult without the right mover to assist you. Therefore, you should come to Allied Alaska. Throughout the last 30 years, we have earned a BBB accreditation and status as a ProMover thanks to our commitment to quality service, so you can count on us to get the job done right. Best of all, you can trust that your long-distance move is in good hands because we are an agent of Allied Van Lines, which means we are part of a nationwide network of moving and storage professionals.
Moving to San Diego from Anchorage
In order to make moving to San Diego from Anchorage as simple as possible, you should choose a moving company that can handle all of your relocation needs, regardless of size. When you come to Allied Alaska, your assigned move coordinator can come to your home to provide you with an estimate of moving costs based on your needs and budget. In fact, he or she can navigate you through the moving process and answer any questions you might have about the following service options:
Stretch Wrapping of Sofas and Chairs
Professional Packing
Special Handling of Antiques
Supplies for Self-Packing
Custom Crating for Fine Art & Mirrors
Debris Removal
Comprehensive Valuation Protection
Containerized Storage Available
Anchorage to San Diego Moving & Storage
If you can't complete your Anchorage to San Diego move for timeline reasons, you can rest easy knowing that Allied Alaska provides short and long-term storage for household items until you are ready to receive them at your new home. No matter how long you need to store them, we keep them safe and secure in one of the enclosed wood vaults within our 28,000 sq. ft. warehouse.
Anchorage to San Diego Movers
For work-related moves, Allied Alaska can work with your employer to develop an Anchorage to San Diego moving plan that fits their budget and timeline. You should have your employer contact us today, so you can focus on your job while we relocate your home on-time and on-budget.
Call Allied Alaska today to find out more about the services we have to offer, or if you are ready to hire our Anchorage to San Diego movers, you can request your complimentary moving estimate by filling out our online form.