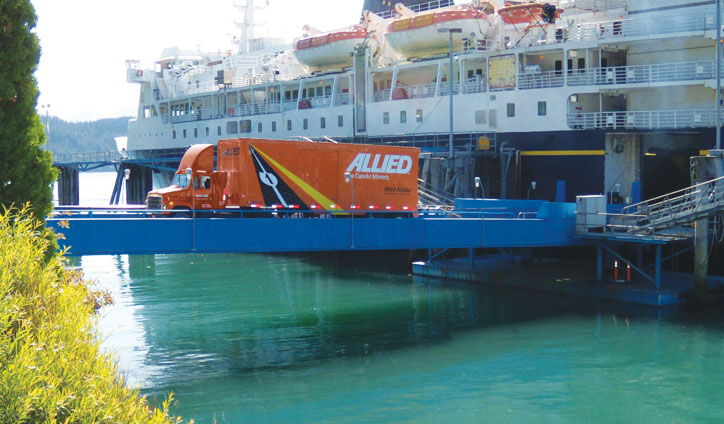 Whether you're moving from Anchorage to Dallas to pursue an exciting job opportunity, be closer to friends and family, or simply explore life in a new city, count on the experts at Allied Alaska to help make your transition more smooth and stress-free than you thought possible. For more than 30 years, our team has been helping people relocate from Anchorage; whether it's down to Dallas, across the coast or around the world. We're proud to have helped thousands of happy customers during our time in business, and to have been recognized with accreditation from the BBB in addition to the prestigious designation of ProMover from the American Moving & Storage Association. You can count on Allied Alaska for all of your Anchorage moving needs!
Moving to Dallas from Anchorage
In addition to our experience and credentials, Allied Alaska's long-standing partnership with Allied Van Lines allows us unparalleled access to Allied Van Lines' extensive network of moving and storage professionals. With their help, we have all the support, equipment and resources needed to take on moves of all shapes and sizes. No matter how large or small your move to Dallas from Anchorage, Allied Alaska can tackle it with ease and efficiency. To ensure that all aspects of your relocation go smoothly, we always pair you with a personal Move Coordinator who will be there to support and assist you though every stage of the process. In addition to these, we also offer the following benefits, services and amenities during your move from Anchorage to Dallas:
Stretch Wrapping of Sofas and Chairs
Professional Packing
Special Handling of Antiques
Supplies for Self-Packing
Custom Crating for Fine Art & Mirrors
Debris Removal
Comprehensive Valuation Protection
Containerized Storage Available
Anchorage to Dallas Moving & Storage
When making a long-distance move from Anchorage to Dallas, storage solutions can help make your relocation easier and more convenient. In addition to our comprehensive moving services, Allied Alaska also offers the flexible, long and short term storage you've been looking for. Our 28,000 square foot warehouse can safely and securely house virtually any number of your household items during your relocation - for as long as you need!
Anchorage to Dallas Movers
If you're relocating from Anchorage to Dallas for an exciting, new job opportunity, consider having your employer inquire about Allied Alaska's comprehensive employee relocation services. We are committed to working with both you and your employer's specific requirements to ensure that your move stays on-time, on-budget and is as smooth as possible.
Don't wait to get started on your long distance move! Call Allied Alaska today to learn more about our Anchorage to Dallas moving services, or fill out our quick online form to request your FREE, no-obligation estimate.