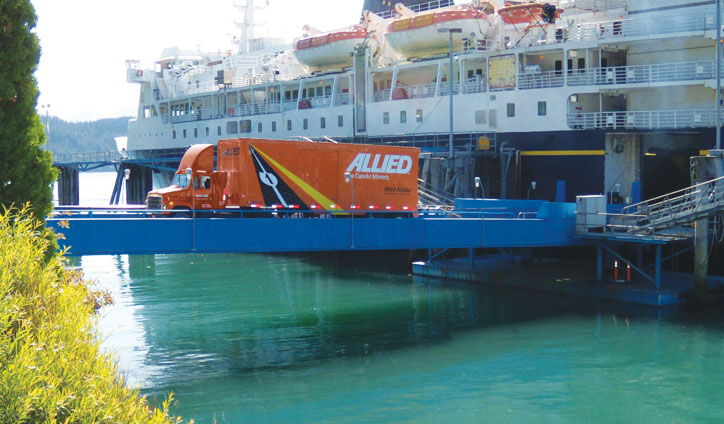 From new adventures to job opportunities, there are plenty of reasons for moving from Anchorage to Colorado Springs. Regardless of your reason, you need to find a mover with plenty of experience to ensure that your relocation goes as smoothly as possible. Since 1983, Allied Alaska has been providing professional moving as a BBB-Accredited ProMover. Both accolades serve as evidence of our commitment to providing quality service, so you can expect personal care and respect from our movers. Best of all, we can complete household moves anywhere in the United States because we are an agent of Allied Van Lines, which give us access to a nationwide network of moving and storage professionals.
Moving to Colorado Springs from Anchorage
When you are moving to Colorado Springs from Anchorage, the distance creates some challenges, so you should choose a moving company that can handle all of your relocation needs. When you select Allied Alaska, you can explain your budget and circumstances when we come to your home to provide you with an in-home estimate of your moving costs. During that time, your assigned move coordinator can answer any questions you might have about the following services and help you choose the most effective moving plan for you:
Stretch Wrapping of Sofas and Chairs
Professional Packing
Special Handling of Antiques
Supplies for Self-Packing
Custom Crating for Fine Art & Mirrors
Debris Removal
Comprehensive Valuation Protection
Containerized Storage Available
Anchorage to Colorado Springs Moving & Storage
As you complete your Anchorage to Colorado Springs move, you might find that things don't align properly. Therefore, Allied Alaska provides short and long-term storage for household items until your new home is ready to receive them. In fact, we have a 28,000 sq. ft. warehouse full enclosed wood vaults, so you can trust us to keep your items secure for any length of time.
Anchorage to Colorado Springs Movers
For customers who are being relocated by employers, we offer employee Anchorage to Colorado Springs moving services. You can have your employer contact us to explain the timeline and budget they expect, and we can take over from there.
Contact the Anchorage to Colorado Springs movers right away to learn more about the services Allied Alaska has to offer. You can also submit our simple online form to request a complimentary quote for your move.